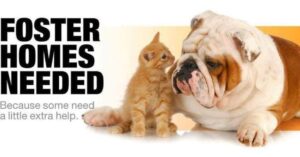 As a Non-profit, Victoria Bulldog Society is entirely driven by our directors and volunteers—a dedicated group of bulldog-loving people. Our volunteers support our cause in many ways but fostering is a huge job. We need dedicated families to help save lives! 
We aren't a typical rescue shelter. We are entirely a foster-based organization with no physical shelter facility. Foster families help us fully evaluate our dogs and, if needed, nurse them back to health before they are available for adoption. Foster parents are essential to the success of our bulldogs and foster program. When you open your home to a foster, you're saving a life and giving a dog in need a second chance. Fostering might be one of the most rewarding things that you do, and we work really hard to make sure that our foster families are supported throughout the process and have a positive experience.
When a new bulldog comes into our program, they immediately go into foster care & assessed for behaviour and medical before they are available for adoption. During this time, foster parents will observe and provide feedback on behaviour, personality, likes, dislikes, and anything else a potential adopter may need to consider. Our Foster Coordinator works closely with each of our foster families to provide round-the-clock support, including multiple check-ins, to ensure everything goes smoothly.
Foster families must be approved just like our adoptive families. We expect a one-year commitment from foster families as we aren't looking to move dogs around or for short-term foster homes. There is no cost to becoming a foster or during foster – Victoria Bulldog Society covers all expenses, including but not limited to food, supplies, veterinary care, and training for the dog in your care. We ask that you follow our guidelines and partner with us to help the dog become as adoptable as possible and an ambassador for the breed. 
Please email victoriabulldogsociety@hotmail.com for a foster application form.
If you are looking to adopt, please click here to complete an adoption application.