We have lots of ways you can provide meaningful support for our small but mighty bulldog rescue! 
financial contribution
Show us the money! Veterinary care is our biggest expense but overall it's costly to run a rescue. Any financial contribution, however large or small, is appreciated anytime! 
E-transfer: VictoriaBulldogSociety@hotmail.com

http://paypal.me/vicbulldogsociety
refundable containers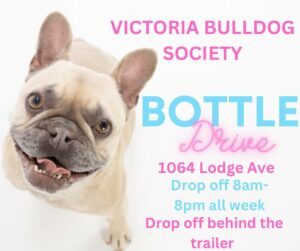 We run a year-long Bottle Drive. Drop off your refundable containers at 1064 Lodge Avenue or the Bottle Depot and specify they are for the Victoria Bulldog Society. For all Express Return locations, use account number 2507216969 to print labels to drop off. 
For more quick no-sort drop off options we now have accounts with Fastdrop (Vancouver, Burnaby, Richmond, Cloverdale, Abbotsford, and Whistler) and Return-It with 99 locations across BC. Toss all your clean refundable beverage containers in a CLEAR plastic bag and drop off at any Return-It location and use Victoria Bulldog Society's account number 2507216969. They will sort and deposit the funds to help the bulldogs!
If that wasn't enough, message us to arrange drop off to us in Duncan or to have us pick up in Sooke. 
varagesale

We run a year-long VarageSale, an on-line garage sale. Check out our items for sale – updated often! All proceeds go toward Victoria Bulldog Society expenses. Happy shopping!
country grocer receipts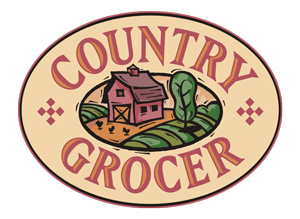 We participate in Country Grocer's Save the Tape program. Drop off your Country Grocer receipts at 1064 Lodge Avenue or contact us for a pick up.
co-op points

Use Victoria Bulldog Society's Co-Op membership number 137105 when you shop or fill up at any Peninsula Co-op location.
amazon wishlist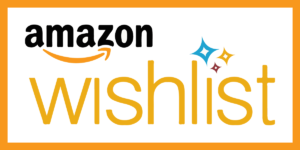 We update our Amazon wishlist regularly. Order from anywhere, items are shipped directly to us!
donation wish list
Items we always need and accept for donation include:
Bolster-style dog beds (gently used ok – please wash before dropping off) 
Auction items

new items in packaging
gift cards
services
activities

Edibles

Lamb Zignature Protein Wet Canned Dog Food is our main canned food. Other flavours

except chicken

also accepted.
Acana kibble Pork & Squash 
Open Farm kibble – Beef or Salmon
Limited Ingredient treats (

no chicken

)

Enrichment/entertainment

Tough Chew Toys, Nylabone medium & large only (no small), Kongs, interactive treat dispensing toys, snuffle mats 

Medications & Supplements

Metacam, Surolan, Mometamax, Gabapentin 50mg, 100mg, 300mg, Apoquel 5.4mg or 16mg, Cernia, Sulcrafate, Metronidazole, Vetmedin 2.5mg or 5mg, Bravecto >22-44lb(Green Box) or >44lb-88lb (Blue Box), Simparica TRIO, Drontal

Note we accept opened and expired medications, up to one year post-expiry date!

cranberry, milk thistle, Yunnan Baiyao, omega fish oil
Please drop off at 1064 Lodge Avenue or contact us if you aren't sure if what you have is something we might need.
Follow us on Facebook & Instagram or visit the Events page to learn about online auctions and other fundraisers supporting the Victoria Bulldog Society.