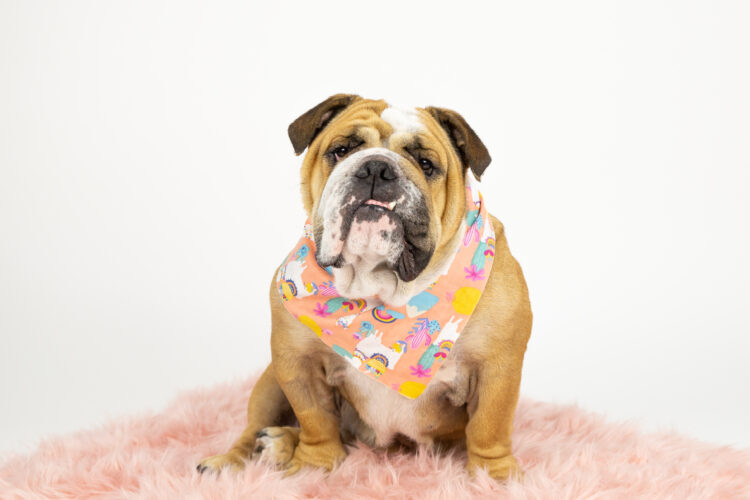 Chickpea is a 4-year-old Female English Bulldog. She was surrendered by her previous owner & was used for breeding. Chickpea has major skin issues and infections on arrival to our care, but we are working on getting her skin cleared up. We are still working on finding the perfect diet to help keep her skin clear of infection and redness.  Chickpea is currently on medication for skin and joints. 
Chickpea is currently waiting for dental surgery & just had eye surgery. We will seek a semi-active home for Chickpea as she loves her little walks. She requires at least two good walks daily and some one-on-one play to keep her mind happy. More to come on Chickpea's Bio soon!
Species: Canine
Gender: Female
Age:  4 yrs old
Breed: English Bulldog
Spayed: Yes
Vaccinated: Not Yet
Microchipped: Yes
If you think you can meet all Chickpea's needs and demands, please send an application by clicking here to apply. Home Check, Reference check will take place for any approved applications. Chickpea will be placed into foster to adopt before an adoption will be finalized; this is standard for all our squishy faces. We do not straight adopt any of our dogs.  It will be a month before we contact anyone, so please don't message a million times. Thanks for understanding how super busy we are & the time we take to care of homeless bulldogs with medical issues.