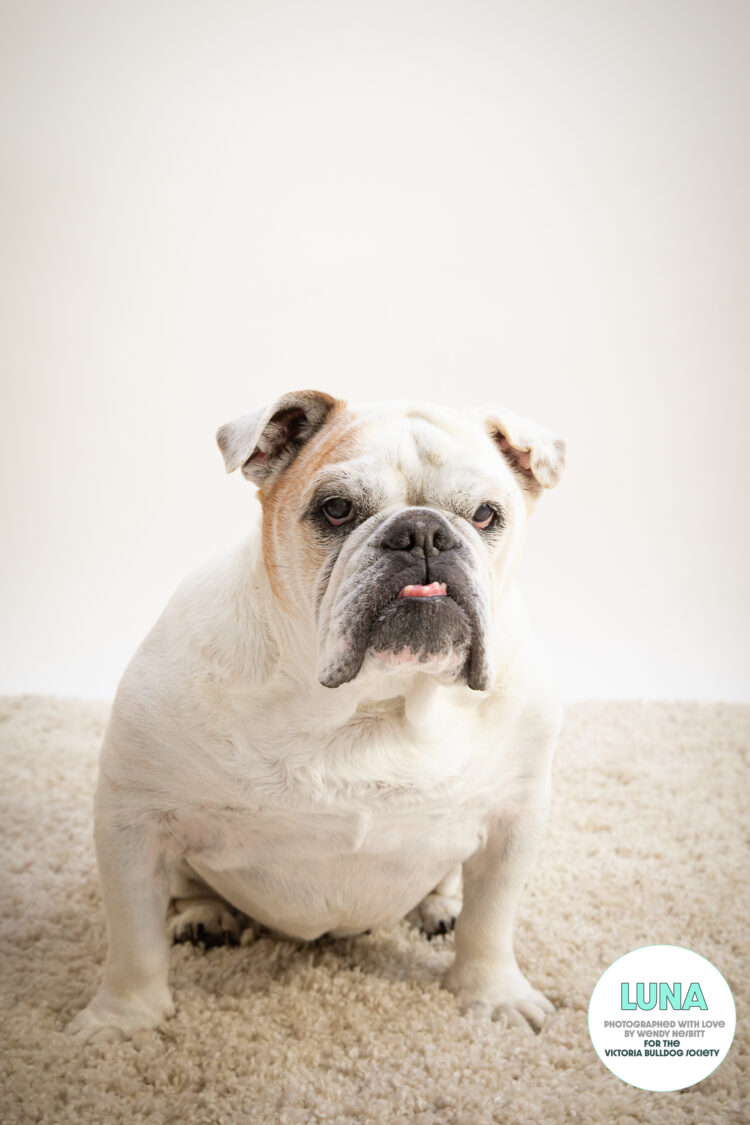 Luna is approx 9-11-year-old Female English Bulldog that was owner surrendered in May 2022 due to major medical issues & the owner being unable to care for her needs. Luna is great with dogs, cats, kids and farm animals. She has a multitude of medical issues and has a pharmacy of medications she takes to keep her as stable and pain-free as possible as we deal with end-of-life care. 
Luna was diagnosed with Transitional Cell Carcinoma on her Urthera. She is terminal. Her other medical issues are Entropion, Ear Infections, UTI and Arthritis, and Bad Teeth. Luna will spend the rest of her days in Society's care.
Currently in a Compassionate Palliative Care Foster with Jackson. 
Species: Canine
Gender: Female
Age:  9-11 yrs old Approx
Breed: English Bulldog
Spayed: Yes
Vaccinated:  No
Microchipped: Yes
We are not a sanctuary but due to Luna's terminal diagnosis, other medical issues, and her bond with Jackson. Luna will stay in society's care for the rest of her life. If you have questions about Luna's, please ask us!